I do not often use pictures on the blog but this one is just too evocative to let pass: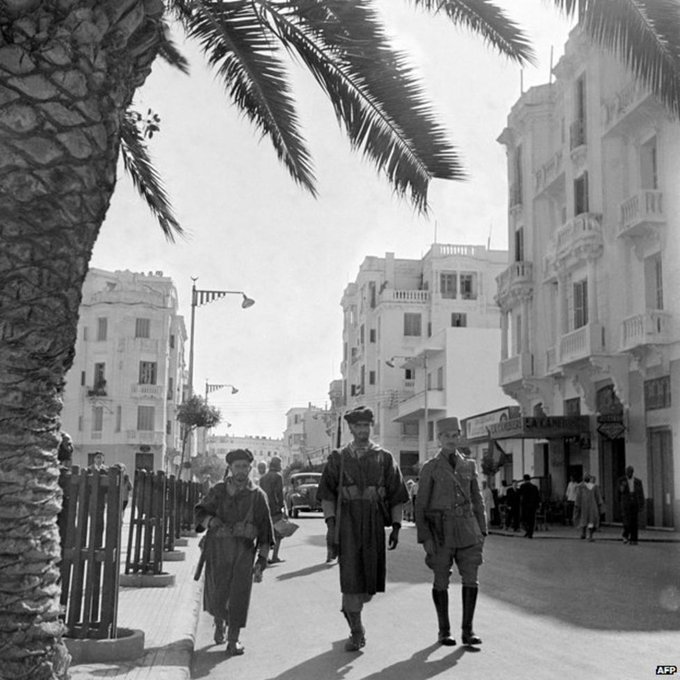 On 18 December 2023 (i.e. a year from now), Willem Theus (KU Leuven – UCLouvain), Dr Michel Erpelding (University of Luxembourg), Prof Dr Francesco Tamburini (University of Pisa), Prof Dr Fouzi Rherrousse (University of Oujda), and myself are organising a conference to celebrate the centenary of the Statute of Tangier, signed at Paris. Credit for kicking off the process goes to Willem.
This treaty, signed between France, Spain and the United Kingdom, and later joined by Sweden, Belgium, the Netherlands, Portugal and Italy, provided for the creation of a new legal entity: the International Zone of Tangier. Established by 1925, the Tangier Zone was formally an integral part of Morocco, but subject to a special regime that left most of its institutions under the joint administration of several Western powers. This special regime would last until Morocco's independence in 1956, with some international elements remaining in place under a Royal Charter until 1960.
Thinking about the Zone triggers an extravaganza of thoughts on international commercial courts, conflict of laws, history of law and so much more. The call asks for papers on
The Politics of Individual Powers Towards/Within the Zone
Moroccan Attitudes and Policies Towards/Within the Zone and Its Institutions
The Interzonal and Foreign Relations of the International Zone
Politics in the International Legislative Assembly
The Veto-Role of the Committee of Control
The Zone's Legal System/Codes
The Operation, Case Law and Reforms of the Mixed Court
The Bar of the International Zone
Careers of Individual Lawyers/Officials/Businessmen/Intermediaries
The Tangier Banking System
The Ecclesiastical, Jewish and Sharia Courts
The Working and Case Law of the American Consular Court
The Spanish Civil War and its Impact on the Zone
The Architecture of the International Administrative Buildings of the Zone
Smugglers and the Law; and
The Legal System of the Transition Period (1956–1960)
The call and further details are available in Arabic, English, French, Italian and Spanish.
Happy pondering abstracts!
Geert.